About Primary-Myelofibrosis (PMF)
Primary myelofibrosis (PMF) is a rare bone marrow disorder that is characterized by abnormalities in blood cell production (hematopoiesis) and scarring (formation of fibrous tissue) within the bone marrow. The discovery of the JAK2 V617F mutation in the majority of MF patients has been followed by significant progress in drug development for MF.
2 JAK inhibitors for the Treatment of Primary-Myelofibrosis can be ordered in Laos
Approximately 50% to 60% of people with MF have a mutation of the JAK2 gene within their blood-forming cells. Mutant JAK2 tells blood cells to grow and divide even when the body is not asking for more blood cells. Between 5 and 10% of patients will have a mutation in another gene named MPL, which also affects the JAK signaling pathway.
JAK inhibitors
Janus kinase inhibitors, also known as JAK inhibitors or jakinibs, are a type of medication that functions by inhibiting the activity of one or more of the Janus kinase family of enzymes (JAK1, JAK2, JAK3, TYK2), thereby interfering with the JAK-STAT signaling pathway.Janus kinase inhibitors can be classed in several overlapping classes: they are immunomodulators, they are DMARDs (disease-modifying antirheumatic drugs), and they are a subclass of tyrosine kinase inhibitors. They work by modifying the immune system via cytokine activity inhibition.
1、Ruxolitinib
a kinase inhibitor, inhibits Janus Associated Kinases (JAKs) JAK1 and JAK2 which mediate the signaling of a number of cytokines and growth factors that are important for hematopoiesis and immune function.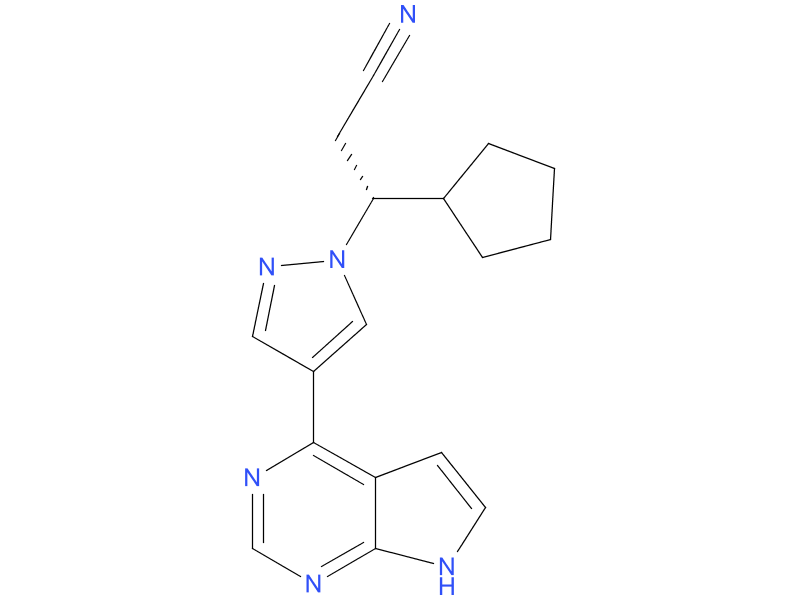 | | |
| --- | --- |
| Drug Profile | Ruxolitinib is in a class of medications called kinase inhibitors. It works to treat myelofibrosis and PV by blocking the signals that cause cancer cells to multiply. This helps to stop the spread of cancer cells. It works to treat GVHD by blocking the signals of the cells that cause GVHD. |
| Alternative Names | INC-424; INCB 018424 phosphate; INCB-018424; INCB-18424; Jakafi; Jakavi; Opzelura; RUX; ruxolitinib phosphate |
| Originator | Incyte Corporation |
| Developer | Baylor Breast Care Center; Dana-Farber Cancer Institute; H. Lee Moffitt Cancer Center and Research Institute; Incyte Corporation; Lymphoma Academic Research Organisation; National Cancer Institute (USA); Novartis; RWTH Aachen University; University Health Network of Toronto; University of Cologne; University of Texas M. D. Anderson Cancer Center; Washington University School of Medicine |
| Class | 2 ring heterocyclic compounds; Anti-inflammatories; Antianaemics; Antibronchitics; Antihaemorrhagics; Antineoplastics; Antipsoriatics; Antirheumatics; Antivirals; Cyclopentanes; Nitriles; Pyrazoles; Pyrimidines; Pyrroles; Skin disorder therapies; Small molecules |
| Mechanism of Action | Janus kinase 1 inhibitors; Janus kinase-2 inhibitors |
| Orphan Drug Status | Yes – Myelofibrosis; Pancreatic cancer; Polycythaemia vera; Essential thrombocythaemia; Precursor cell lymphoblastic leukaemia-lymphoma; Graft-versus-host disease |
| Patent Information | Ruxolitinib phosphate has two hundred and ninety-five patent family members in forty-seven countries.Ruxolitinib was authorized likewise by FDA in November 2011 and the US patent is expected to expire in December 2027. |
https://adisinsight.springer.com/drugs/800026694
2、Fedratinib
Fedratinib is an oral kinase inhibitor with activity against wild type and mutationally activated Janus Associated Kinase 2 (JAK2) and FMS-like tyrosine kinase 3 (FLT3). Fedratinib is a JAK2-selective inhibitor with higher inhibitory activity for JAK2 over family members JAK1, JAK3 and TYK2. Abnormal activation of JAK2 is associated with myeloproliferative neoplasms (MPNs), including myelofibrosis and polycythemia vera.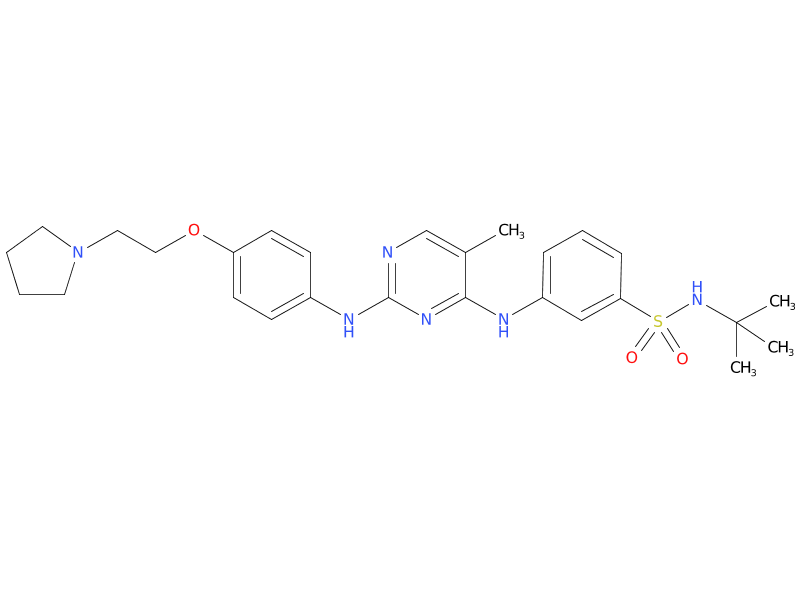 | | |
| --- | --- |
| Drug Profile | Fedratinib is a JAK2-selective kinase inhibitor recently approved by the US Food and Drug Administration (FDA) for the treatment of adult patients with intermediate-2 or high-risk myelofibrosis (MF). As such, it becomes the second approved JAK2 inhibitor in MF (the first was ruxolitinib in 2011) and can now be prescribed in the first line in JAK inhibitor–naive patients with MF or in the second line in patients with MF who are resistant or intolerant to ruxolitinib. |
| Alternative Names | FEDR; INREBIC; Inrebic; SAR-302503; TG-101348 |
| Originator | TargeGen |
| Developer | Bristol-Myers Squibb; Celgene Corporation; Sanofi |
| Class | Antifibrotics; Antihaemorrhagics; Antineoplastics; Phenyl ethers; Pyrimidines; Pyrrolidines; Small molecules; Sulfonamides |
| Mechanism of Action | Fms-like tyrosine kinase 3 inhibitors; Janus kinase-2 inhibitors |
| Orphan Drug Status | Yes – Polycythaemia vera; Myelofibrosis |
| Patent Information | Fedratinib hydrochloride has eighty-four patent family members in thirty-five countries.Inrebic will be eligible for patent challenges on August 16, 2023. |
https://adisinsight.springer.com/drugs/800027763
Contact us to help you access the Lao pharmaceutical industry
RxLibra started its entrepreneurial journey with the vision of advancing the Lao pharmaceutical industry and becoming a global company. RxLibra is the first company in Laos to focus on exporting life-saving cancer drugs to Asia, Africa and Latin America.

Click & Contact us 👇
---
The WTO's Council for Trade-Related Aspects of Intellectual Property Rights (TRIPS) :Under this license, the Lao pharmaceutical industry, as well as the pharmaceutical industry in similar countries(Bangladesh, Nepal, etc.), will be able to manufacture many drugs without patent authorization.

Reference:
《WTO members agree to extend drug patent exemption for poorest members》https://www.wto.org/english/news_e/news15_e/trip_06nov15_e.htm
《Product Patent Protection,the TRIPS LDC Exemption and the Bangladesh Pharmaceutical Industry》https://www.twn.my/title2/IPR/pdf/ipr17.pdf